OUR AUTHORS
INDIA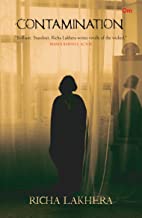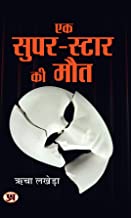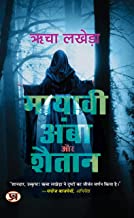 PUBLISHED BY OM BOOKS INTERNATIONAL & PRABHAT PRAKASHAN
Richa Lakhera is an award-winning TV journalist and author of six novels. Her diverse experience in storytelling and communications has taken shape in various platforms. Her novels encompass myriad cultural sub-sets in multiple genres, including crime thrillers, revenge dramas, supernatural adventure and young adult coming-of-age stories. Four of her English novels have been adapted in Hindi and several titles have been picked up for film adaptation and OTT. Her books are available on AUDIBLE. Richa has worked as Deputy Editor & Senior Correspondent at NDTV 24×7 and NDTV India for over a decade. She is the recipient of Excellence in Entertainment Journalism Award 2016 from the Indian Council for UN Relations (ICUNR) and the recipient of 1000 Women of Excellence in Asia, Womennovator Awards 2021. She completed Masters in Chemistry from Miranda House (DU). Richa is a trained fine artist, who has conceptualised online art gallery, Bombay Coral, which can be viewed at https:// richalakhera.in/
LONDON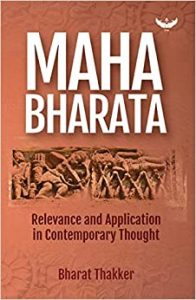 Bharat Thakker is spending his retirement years in London. When he is not writing on his research on Hindu Thoughts and Epics, he is busy playing golf, listening to Indian music or
shopping with his wife Smita. Born in Kolkata, he studied in St Xavier's Schooland is a rank holding Chartered Accountant. To provide his two sons with world class education and global access for their future careers, he moved to newer horizons in London in the 90s. In a career spanning over 30 years, he has led businesses in Steel, Financial Services, Real Estate and Telecom Software in India, UK and UAE.
In his travels across Europe, Asia, Africa and Central America, he noticed they had a rich heritage of culture linked to their civilisations. This roused his interest in the Epic called the Mahabharata. He wanted to fathom the power that there must be in the 100,000 verses that makes up the entire Epic. This is when its 700 verses called the Bhagwat Gita have 
engaged countless thinkers/preachers and continues to mesmerise people around
the world.  
INDIA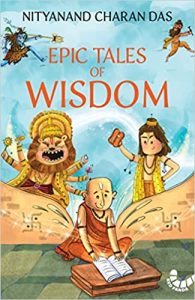 INDIA
Published by WESTLAND
Sonal Chowdhary is a holistic nutrition consultant with specialisation in weight management, sports and clinical nutrition. She is a certified Ayurvedic nutrition consultant and a medical yoga therapist. She is also a certified holistic cancer coach from the Centre for Advancement in Cancer Education, Richboro, PA, US. She is an exercise prescriptionist from the American College of Sports Medicine-approved Exercise Science Academy.
She has also authored a book—Traditional Recipes for Pregnancy and Motherhood.
She takes an integrative approach to wellness, and consults her clients through the online digital medium (www.sonalchowdhary.com). She has also featured as a guest speaker in various corporates and colleges as a health educator.
Dr Asghar is the founder-director of Greens Ayurveda in Azhiyur, Kerala. Greens Ayurveda is a renowned centre for Ayurveda treatment and study programmes (www.greensayurveda.com).
Dr Asghar is a graduate in Ayurvedic medicine and postgraduate in yoga therapy and considers his mission to be a spiritual one, a mere instrument of the Almighty and his blessings. The locals believe that his touch holds sacred healing qualities and his reputation has spread internationally. Patients/students from all continents flock to the centre for treatment and education in Ayurveda.
As an international consultant, he provides Ayurvedic services worldwide and travels across the globe for Ayurveda workshops and consultations.
He is also the author of two books on Ayurveda.
INDIA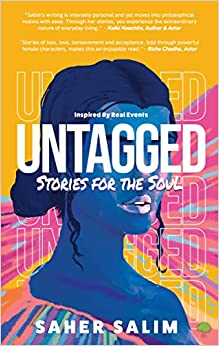 Published by Tree Shade
Prof.Saher Motiwala
Saher completed her degree in Marketing and Promotions from University of Arts London(London College Of Fashion) and went on to working with some eminent publications of the entertainment industry like Filmfare Magazine, NDTV Goodtimes, India Today Group as a senior content curator and anchor for shows in auto, property and culture. She has also worked for the lifestyle publication Robb Report. Her expertise lies in producing the content for broadcast mediums, anchoring and
scripting stories. With an overall experience of nine years she also holds a
certificate in photography and styling from Central Saint Martin's College,
London.
INDIA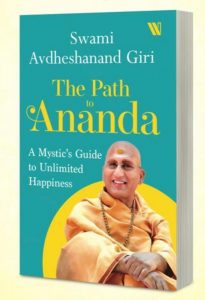 INDIA
PUBLISHED BY WESTLAND
Swami Avdheshanand Giri is Acharya Mahamandaleshwar of the Juna Akhara. He is a guru to thousands and an inspiration to millions. He has initiated more than a hundred thousand sannyasis and transformed innumerable lives with his social activities. Swamiji has faith and respect for all religions. He has a firm belief that all the religions of the world convey the same message of love, peace and brotherhood. However, the ways and means for achieving God may be different due to diverse climatic, cultural, ethnic, regional factors and compulsions; but the ultimate goal is that of God-realisation. He heads the Prabhu Prem Ashram in Haryana and the Samanvaya Seva Trust in Haridwar. Having written extensively on various aspects of Indian spiritual philosophy, he was awarded an honorary Doctorate of Literature (D. Litt.) by Vikram University in India in 2008.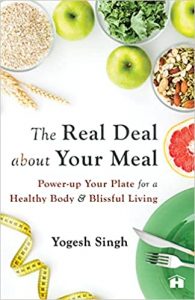 PUBLISHED BY HAY HOUSE
PROF. YOGESH SINGH
Authored book on Indian Cuisine titled – A Culinary Tour of India.
The book – A Culinary Tour of India has been announced winner of Gourmand World Cookbook Awards from India in two categories: Best Cooking Schools & Best Culinary Travel Book. 
Authored book on Fundamentals of Food Production titled – Principles of Food Production Operations.
And Aahar Charitra in hindi.
A competent Professional with over 18 years of experience
INDIA
PUBLISHED BY HAY HOUSE
Mr. Praharaj is the author of "Your everyday guide to Personal Finance and
Insurance" published by CNBC TV 18.
He has been awarded two gold medals for securing top positions both in Graduation and Post-Graduation in Commerce. He is an MBA, ICWA(I), CAIIB, DTIRM (Diploma inTreasury, Investment and Risk Management), Certified Financial PlannerCM (Affiliated to FPSB, Denver), Certified Personal Financial Planner from NISM and Certificate holder on Behavioral Finance from University of Berkeley, USA.
He is a "Fee only Financial Planner", a SEBI registered Investment Adviser and Founder of Max Secure Financial Planners.
He has working experience of more than 30 years with Reserve Bank of India, United India Insurance Co, State Bank of India and SBI Life Insurance Co. He has
worked in the Treasury Department of SBI and as Chief Risk Officer of SBI Life
Insurance Company.
He provides Comprehensive financial planning and investment advisory service. He has conducted Financial Well Being Programs in corporates and institutions in association with Network FP and has helped many people in organizing their financial life by undertaking Financial Life planning for them.
Dr. Nirakar Pradhan has over 30 years of experience in financial sector in India and Europe, focusing on banking, insurance, credit, investment, portfolio
management and enterprise risk management.
He led many high performing teams in two global players, i.e.  State Bank of India (India's largest Bank) and Generali Group (a leading European player in Insurance and capital markets). He is specially recognised for his investment and portfolio management skills, having managed investments for institutional
clients over last two decades.
He is currently Director and Asia Pacific representative for PRMIA (Professional Risk Managers' International Association), a USA based professional Association,dedicated to promoting education and training in financial risk management. He is founder of Fin Kasturi Nivesh Private Limited, a SEBI registered Investment Advisor.
INDIA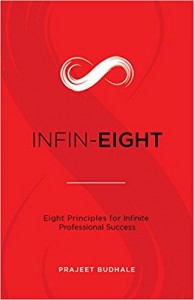 Prajeet Budhale, INDIA ( Published by Bloomsbury & Fingerprint)
Prajeet Budhale is a certified coach from the International Coaching Federation (ACC ICF) with twenty-two years' experience in leadership, sales, sales management, customer service, operations and consulting. He has a post-graduate certification from XLRI and a Masters in Psychology. 
Prajeet has worked with over 150 national and international organizations and 40, 000 professionals from more than 20 countries, using his consulting, coaching and training experience to help them enhance profits and productivity. He runs a successful enterprise that specializes in bringing ROI (Return on Investments) through Consulting and training. Infin – Eight is the result of his research and work to define denominators which bring professional success. It encompasses his learning and insights from working with innumerable professionals with varied backgrounds from different business sectors.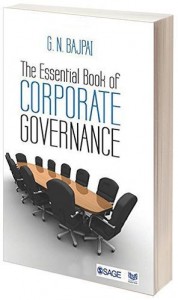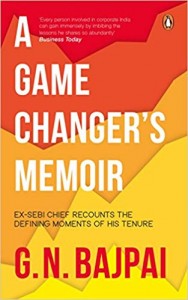 Ghyanendra Nath Bajpai, INDIA ( Publishhed by Sage & Penguin)
Ghyanendra Nath Bajpai, a distinguished leader in Indian business was the chairman of the Securities and Exchange Board of India (SEBI). Earlier, he was the chairman of the Life Insurance Corporation of India (LIC). Bajpai is known for his visionary leadership. He has served as a non-executive chairman and a director on corporate boards in India and other countries, received awards for contribution to business and authored several books. He has written four popular books: The Securities Market, Marketing of Insurances, How to Become a Super Successful Salesman and The Essential Book of Corporate Governance. He received a number of awards, most notably the Outstanding Contribution to the Development of Finance Award from the prime minister of India and the W.G. Chirmule Puraskar, 2014 for commendable contribution in the fields of insurance and regulation of stock market.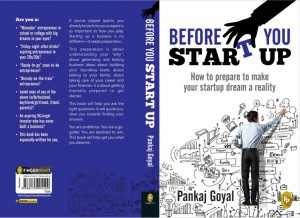 Pankaj Goyal, USA ( Published by Fingerprint)
Pankaj Goyal
grew up in a typical Indian middle class family in Rajasthan. In a family of
government employees, he was taught the standard script to build your career:
"Work hard on academics and get the highest scores". And that's the path he
took. While he got his Bachelors in Computer Science from IIT Kanpur and an MBA
from IIM Bangalore, there was always an itch . . . an itch to start a business.
He started his company in 2008 and ran it for three years. His experience was
bitter sweet. The business generated good cash, but failed to grow. He then
took a break, moved to the USA and joined McKinsey and Company. Ever since, he
has worked across the world in the technology industry. His work is now focused
on applying Artificial Intelligence for the benefit of companies. He continues
to be involved in the world of entrepreneurship as an angel investor and as an
advisor to startups in the Silicon Valley and India.
INDIA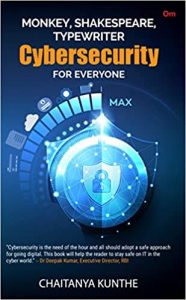 PUBLISHED BY OM BOOKS INTERNATIONAL
Chaitanya Kunthe (CK), is the co-founder and chief operating officer of Risk Quotient, a thinking, learning and innovating cybersecurity company that partners with organisations to help build and manage their cybersecurity programmes. He is a cybersecurity professional with varied experience of over two decades with a keen interest in cyber risk quantification and cyber insurance. He serves as a virtual CISO and strategic information security advisor to various organisations. He mentors cybersecurity professionals to step up to the next level. In his spare time, he reads voraciously on topics ranging from philosophy and spiritualism to personal finance and productivity.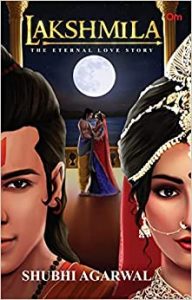 PUBLISHED BY OM BOOKS INTERNATIONAL
Shubhi Agarwal is a bright young Indian Mythologist. She belongs to a renowned family of Kanpur, Uttar Pradesh. A reverent follower of Vaishnavism she loves delving deep into the mysticism around the Hindu religion. She is Keen researcher of Hindu mythology. She has read The Valmiki Ramayan, the Kamban Ramayan, which is her most favourite versions of Ramayan, the Padma Puran and the Vishnu Puran which is the foundation of this book. Every single shloka of these have been the backing research for this book.
She writes all blogs related to Indian mythology on www.shubhiagarwal.in  She is a founder of S.A. Writing Services ( provides content writing solutions)
INDIA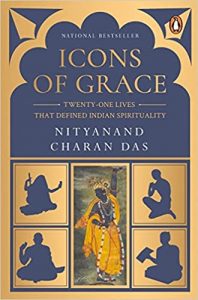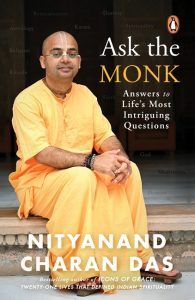 Nityanand Charan Das, INDIA (Published by Penguin)
Nityanand Charan Das is a practising monk at the Sri Sri Radha Gopinath Temple, ISKCON Chowpatty, Mumbai, and a visionary who wishes to revolutionise the current urban scenario by aiding people to lead a life of purpose, fulfillment, and satisfaction. He also specialises in guiding today's youth to reconnect with their roots and lead a simple yet happy life.
Coming from an army background, Nityanand Charan Das's childhood desire was to become an army officer. However, Krishna had other plans for him and orchestrated his life beautifully. Life led him to fail the NDA interview, despite being one of
the best in the group; he took up engineering instead, and eventually became a
monk when he was just twenty-four years old.
Nityanand Charan Das focuses on making the sacred teachings of our holy scriptures simple so they that resonate with anyone and everyone. His message is simple:'Spiritual life is not a life of rejection. It is a life of connection.' He
says, we do not have to give up anything, we simply have to add this valuable
dimension to our life.
His divine radiance can be felt far and wide: his discourses are heard in every
major city of India and in more than fifty countries across the globe
J Rajasekhran Nair, India ( Published by BOLD,Srishti Imprint)
J. Rajasekharan Nair is a winner of K.K. Birla Foundation Fellowship in Journalism (1992) and Kerala State Chalachitra Academy Fellowship (2020). He was Kerala correspondent of MAGNA group of magazines and the Chairman of an NGO that worked among sex workers, HIV+ves, LGBT, and the mentally ill.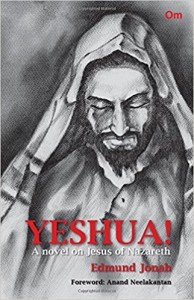 Edmund Jonah, ISRAEL ( Published by OM Books international)
Edmund
Jonah was born in Calcutta (now Kolkata), India, the second of the two sons of
parents of Iraqi Jewish origin, and my early memories are of my mother reading
stories to me and my brother. I have always loved writing and won every prize
for English composition and Literature in school. I moved to England at age 22.
Ten years later, I immigrated to Israel with my wife and 7-month old daughter.
We had two sons in Israel. After the 1973 war, I deliberately did not take a
job until I finished the book. That took 6 months. Since then, I have honed
this book down from 183,000 words to 105,000. I am now retired but I keep up
with my writing..
I have sold stories and essays on the
internet and all over the world, U.K., USA, India, New Zealand, Canada, where
the Horizon magazine published about 20 stories of mine, one even twice. I have
appeared in Anthologies in the USA and Israel (two).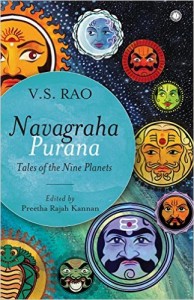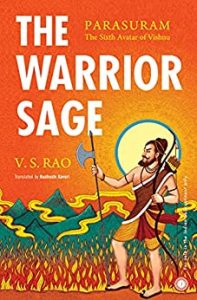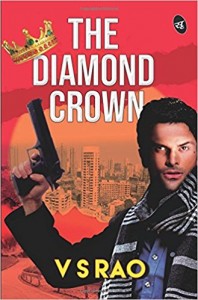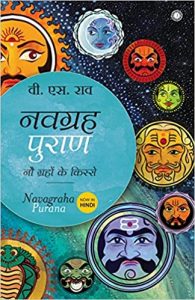 V.S. Rao,INDIA ( Published by Jaico and Srishti)
V.S. Rao is a celebrated, multifaceted Telegu author, playwright, translator and scriptwriter. Mr. Rao has 84 titles to his credit, including short stories, novels, children's books and plays. His writing spans an astounding variety of genres, from crime and detective fiction, to thrillers, drama, mythology, philosophy and lyrics for devotional albums. In his largely women-centric writing, Mr. Rao passionately highlights women's issues. He is the recipient of numerous literary honours and Awards.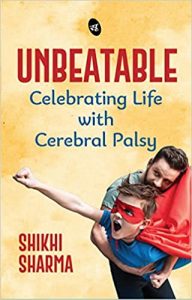 SHIKHI SHARMA is engineer-turned banker. She is the Branch manager in Indian bank. She is passionate about writing on life. She is inspired by the true story of this amazing boy Tapasvi and decided to make this inspirational story reach the millions of children and parents who are struggling with cerebral palsy. This work is an attempt to create hope that it is possible to achieve anything & everything. Every person can learn from this and it provides great info on the subject too. .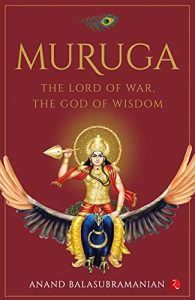 ANAND BALASUBRAMANIAN, INDIA ( Published by Rupa )
ANAND BALASUBRAMANIAN is an avid poet with a deep interest in Indian mythology and Tamizh literature. He started out writing on current affairs, politics and entertainment on websites like DailyO, THread, The Quint, Moneylife and Newslaundry before becoming a novelist. Anand currently works as a software engineer in Chennai.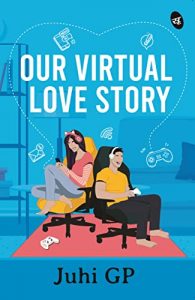 Juhi GP, USA ( Published by Srishti Publishers)
Juhi GP is a marketing executive based in Los Angeles, California. She grew up in Mumbai and left for the US for further studies in 2010. While in America, she started playing mobile video games and was intrigued by the way people interact in the gaming culture.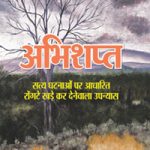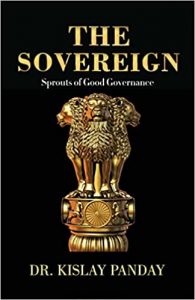 डॉ. किसलय पांडेय भारत के माननीय सर्वोच्च न्यायालय में अधिवक्ता के रूप में कार्यरत हैं। इसके साथ ही अनेक सामाजिक कार्यों में उनकी सक्रियता रहती है, जिनका उद्देश्य भारत में विद्यमान सामाजिक समस्याओं को जड़ से मिटाना है। वह विशेष रूप से जानवरों की दुर्दशा को दूर करने के कार्य से जुड़े हैं। मूल रूप से वह उत्तर प्रदेश के प्रयागराज से हैं। अपनी कानून की पढ़ाई के उपरांत उन्होंने हरियाणा के गुरुग्राम की जी.डी. गोयनका यूनिवर्सिटी से कॉरपोरेट लॉ में मास्टर्स डिग्री प्राप्त की। डॉ. पांडेय ने वाराणसी संस्कृत विश्वविद्यालय से संस्कृत साहित्य में स्नातकोत्तर कर 'आचार्य' की उपाधि प्राप्त की, जिसके बाद राजस्थान की ओ.पी.जे.एस. यूनिवर्सिटी से पराचेतना (परब्रह्म-प्राप्ति) में पी-एच.डी. की उपाधि प्राप्त की और धर्मशास्त्री (थियोलॉजिस्ट) के रूप में भी अपनी सेवा समाज को दी। डॉ. पांडेय अनेक सर्वाधिक प्रतिष्ठित अंतरराष्ट्रीय परिषदों की अध्यक्षता भी कर चुके हैं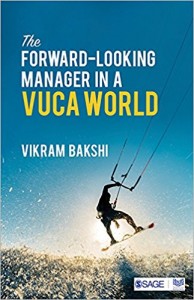 Lt Col. Vikram Bakshi (Retd), INDIA (Published by Sage)
Lt Col. Vikram Bakshi (Retd) is a freelance writer, blogger, and a certi­ed trainer on best practices in corporates. He has been involved in training, development, and coaching, besides managing large projects. He is an army veteran with 21 years of service in the Indian Army. An alumnus of the National Defence Academy and a post-graduate in mechanical engineering, Lt Col. Bakshi has also successfully completed courses in project management and ERP Oracle. He was a part of some innovative projects in automotive technology, especially in armored tanks, when he was in the army.
He took premature retirement in 2010 to join the corporate
project industry. He led a team during the green­eld projects to set up two
state-of-the-art manufacturing plants. Subsequently, he was also involved in
the upgradation of a brown ­eld assembly plant where he implemented Lean Six
Sigma in SCM processes. His current assignment is streamlining material management
at the EPC site of power and solar plants. His work philosophy is forward
thinking, inspired planning and relentless execution. He is a lean management
and change management specialist. He lectures on leadership, project
management, SCM and Lean Six Sigma. He is Six Sigma Black Belt and NDT Level 2
inspector. He has inspired audiences with his talks on disruptive methods and
game changing ideas and tools.
INDIA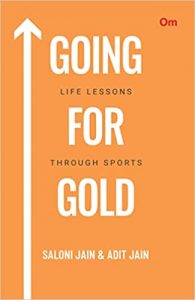 The authors, Saloni Jain and Adit Jain, twin
brother and sister, are scholar athletes at Walton High School, Atlanta, in the
United States. They have actively participated in sports such as tennis,
cricket, running, soccer, basketball, softball, volleyball, swimming, karate
and baseball. They are passionate about spreading the awareness of the benefits
of playing sports.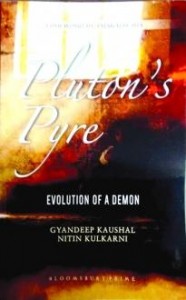 Dr. Nitin Kulkarni – Presently, Principal Secretary to the Department of Agriculture and
Animal Husbandry, Cooperative Dept. in Jharkhand and Vice-Chancellor Birsa
Agriculture University. With almost 20 years of experience as Executive, he has
also held the office of Principal Secretary to the Governor of Jharkhand among
other coveted offices. He has worked as Deputy-Commissioner in a number of
districts in Bihar and Jharkhand and as Commissioner of North Chotanagpur
Division, Hazaribag.
INDIA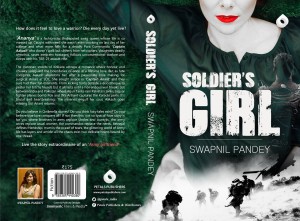 I did my masters from prestigious BIT Mesra
(the same from where Karan Bajaj is) and then I worked with MNCs Wipro and
HDFC. I also worked as lecturer in Lovely Professional University before
settling as a teacher in Army Public School. Seriously? Nobody can epitomize
the crucifixion of fluctuating careers as I did! But all for the love of the nation!
Haha, Actually I married an army officer as soon as I joined my first job and
so could not settle into one place which is inversely proportional to holding
onto a job. Though living, breathing and walking among the bravest of men is
all worth it! So now I totally enjoy all those AWWA meets, counselling
families, attending seminars, totally dancing, singing and emceeing during all
those endless events throughout the year. Also working for the rehabilitations
of Ex terrorists and sometimes crossing an entire mountain to teach few kids
down the valley near border gives me more humility.  So anyway I think that either way butt
slogging corporate life wouldn't have given me this much of high! And just
don't assume it yet that I speak 'Army' only.
INDIA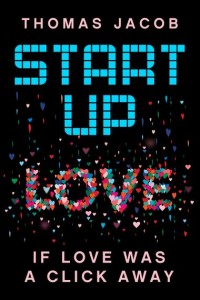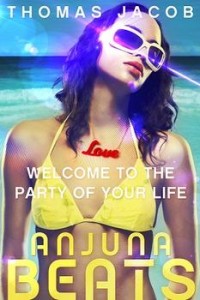 PUBLISHED BY JUGGERNAUT
Thomas Jacob is a writer and filmmaker. His experimental films and videos have been screened at festivals worldwide, including Berlinale and Sundance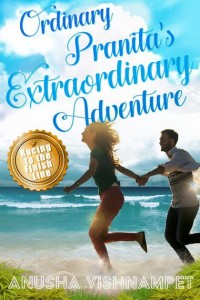 USA PUBLISHED BY JAICO
 Anusha
Vishnampet is the author of A PREARRANGED LOVE STORY
INDIA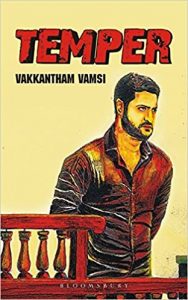 PUBLISHED BY BLOOMSBURY
Vakkantham Vamsi is the most sought after writer in the Telugu film industry, with many blockbusters to his credit. 
Vamsi made his Tollywood debut in 2002 with the film, Kalusukovalani. He cemented his place as a screenwriter in the Telugu film industry with Ashok, starring Jr. NTR and went on to scale the heights of fame in 2009 with Kick. Kick, a mega-hit in South India, was remade in Tamil, Kannada and Hindi. The Hindi version starred Salman Khan and Jacqueline. 
Vamsi has garnered much appreciation from audiences for his films' strong protagonists and his richly detailed, sensitive portrayal of his characters. Be it, Oosaravelli, a saga of romance and vengeance, or Yevadu, a science-fiction thriller, or block buster Race Gurram, Vamsi's stories bring to life vibrant characters whose personas and conflicts set the silver screen on fire. 
Vamsi's 2015 film, Temper, was a smash hit. The enthusiastic audience response made it Jr. NTR's highest grossing opener. The film is being remade in Tamil and Hindi, helmed by leading   directors. 
Vamsi's powerful, character-driven screenplays have earned him global recognition and established his credentials as a master story writer.
USA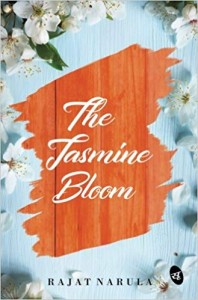 PUBLISHED BY SRISHTI
Rajat Narula is a lead financial management specialist at The World Bank. He has published several poems and articles and won the Fairfax District award in USA for his poetry. He has worked and lived in India, Indonesia and USA.
INDIA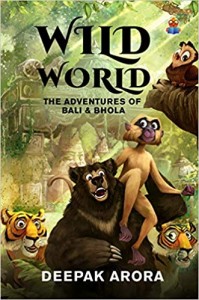 PUBLISHED BY SRISHTI
Author  Deepak Arora, an advertising & electronic media professional based in New Delhi, INDIA. Having a passion for narrating stories especially for children, forayed into writing for animation films. "Wild World" was initially conceived as a screenplay for animation film and was sent to various International and national screenwriting competitions. Due to it's story & content, it achieved various awards and accolades the world over.
It was the winner of ATLANTIS Award at Moondance Film
Festival, 2014 .
It was also the winner of Best Screenplay-Jury in 5th
Dada Saheb Phalke International Film Festival-2015 held in New Delhi.
Wild World also received a place amongst top ten
Official Selections of International Family Film Festival, 2014. It's
television pilot version was  the finalist of Cinema City International
Awards, 2008. 
INDIA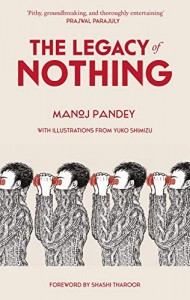 PUBLISHED BY PAN MACMILLAN
Manoj Pandey is a writer/illustrator who divides his time between Darjeeling and Delhi with mixed results. His works have appeared in Creative Review, The Huffington Post,University of Oklahoma's literary journal, World Literature Today, and Twitter blog, among others. And has been exhibited In Tate Collective and other places. In 2014, he was named as one of the '200 Best Illustrators in the world' by Lurzer's Archive. His book of short fiction featuring Salman Rushdie, Margaret Atwood, Shashi Tharoor and other internationally acclaimed authors was recently published by HarperCollins India.
INDIA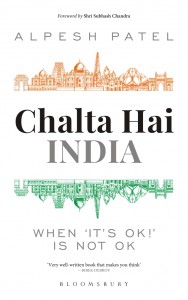 Alpesh Patel ( PUBLISHED BY BLOOMSBURY & RUPA)
Alpesh Patel is a published author, a consultant, an
entrepreneur and a mentor to start-ups with over twenty years of corporate
experience.
Alpesh worked as a management consultant with the Big4s for
fifteen years and advised corporates and governments on business strategy,
technology, change management, mergers and reforms. His consulting career
groomed him as a specialist in banking, insurance, micro-finance and power
sectors and took him to India's hinterland as much as to the big cities. He had
thrilling opportunities of working on many green-field ventures, including
India's first payments bank, the country's first integrated steel plant and a
tele-medicine start-up that brought medical consultations to rural patients.
Alpesh is an engineer from the National Institute of Technology,
Rourkela, and a management graduate from SPJIMR, Mumbai. He currently lives in
Mumbai and manages a venture that focuses on leading technologies like
artificial intelligence and robotic automation.
INDIA
PUBLISHED BY PAN MACMILLAN
Kamalji Sahay is a renowned business leader in the life insurance industry. He has been the founder Managing Director and CEO of Star Union Dai-ichi Life Insurance, a Joint Venture of Bank of India, Union Bank of India and Dai-ichi Life of Japan. He is also an author, a prolific speaker and a leading columnist with The Financial Express. His views are published monthly in the column 'Embedded Value', The Financial Express. His first book, Contemporary Essays on Life Insurance, was published in 2014.
He served the Life Insurance
Corporation of India for more than thirty years. Sahay's views on life
insurance industry in India are widely read and followed by a number of
policymakers and professionals in the area.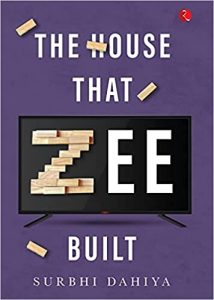 INDIA
PUBLISHED BY RUPA
Surbhi Dahiya is professor and course director in the Department of English Journalism at Indian Institute of Mass Communication (IIMC) in New Delhi. Previously, she worked with The Tribune as a correspondent and then taught at Delhi University for many years. Surbhi was a SUSI scholar from India to USA in 2017, and has chaired, participated and presented a number of research papers at national and international platforms like IAMCR conferences in Hyderabad, Montreal and Leicester, International Communication Association (SACA) conference in Prague, AEJMC (Chicago), WJEC (Paris), AMIC (Dubai), World Press Freedom Day (Helsinki), ESRC and ICSSR workshop (London). Surbhi has compiled Connecting Threads: A Compendium of Media Educators of India and has won many awards for excellence in the field of journalism education, including the National Award by PRSI, Lifestyle Jury Award and 'Iconic Woman' by Women Economic Forum in 2019.
INDIA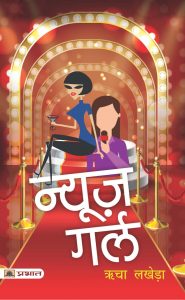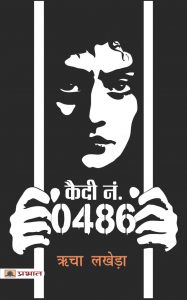 PUBLISHED BY PRABHAT PRAKASHAN
Richa Lakhera is an award-winning Indian TV journalist and Author of
several novels including Hungry Gods (Rupa Publications), Garbage Beat (Harper
Collins), Item Girl (Rupa Publications). She works at Indian News channel NDTV
as Deputy Editor and is the winner of Excellence in Journalism by Indian
Council for UN Relations (ICUNR)..
INDIA
PUBLISHED BY JAICO
Sonal Chowdhary is a Holistic Nutrition Consultant with specialization in weight management, sports and clinical nutrition. She is also an exercise physiologist   from the American College of Sports Medicine. She is an MBA but chose a career in food and nutrition after the birth of her two kids because she realized how food is of utmost importance for sustaining good health and growth for her young family. A big foodie by nature, she loves to try out different cuisines and also cook and explore new places. Cooking and traveling are also good stress busters for her. She opines that being physically fit helps one to be mentally fit as well.  Providing the skills and tools for achieving a healthy lifestyle through diet and exercise is her forte.  Supriya Arun is a nutrition and wellness consultant certified in Clinical, Weight management and Sports nutrition. She is also certified in Exercise Physiology and prescription from American College of Sports Medicine. After spending eight years in Pharmaceutical Research and development industry, she realised her passion for fitness and healthy eating when she started training and participating in half-marathons. An avid collector of recipes and cookery books from across the world and India, she loves experimenting with modern as well as traditional styles. Her husband and two kids are her wilful guinea pigs. She likes to travel and savour the local food preparations. She believes that there are many hidden gem like ingredients in our ancestral food practices waiting to be discovered and made popular. She feels that we wake up and notice only when the western media talks about Moringa as a super-food or the benefits of Turmeric latte! It's time for India to start setting the health trends…
INDIA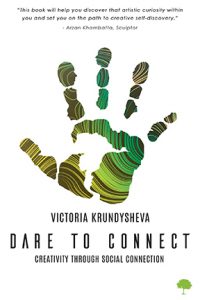 Published by TREESHADE
Victoria Krundysheva is a Russian-born conceptual fashion photographer, art & creative director living in India. She is also a Broncolor GenNEXT ambassador as well as Sigma India ambassador.
Her style combines the techniques, aesthetics and visual luxury of fashion with creativity, insight and storytelling of conceptual photography.
Living in India since 2012, her journey as a photographer began only in 2015 and since then she made her name in fashion and conceptual photography working with brands such as Manish Malhotra, Titan, Taj, Celio and many others. Victoria's work is inspired by her free spirit, metaphorical vision and attention to details.
INDIA
PUBLISHED BY PIRATES
Captain Jay Joshi is a serving officer in the Indian Army.  He graduated from NDA, Pune and is currently part of the infantry regiment. The author commits his royalties to Sahaj Foundation.
USA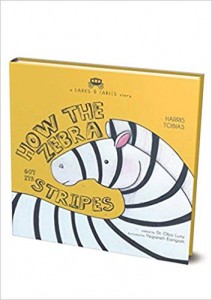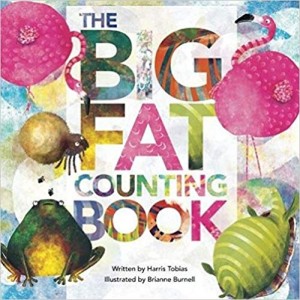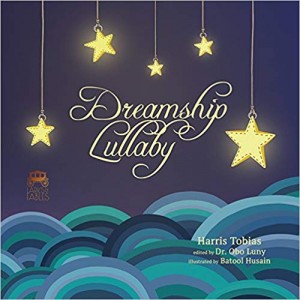 PUBLISHED BY PIRATES
Harris Tobias lives and writes in Charlottesville, Virginia. He is the author of two novels and dozens of short stories. His fiction has appeared in Ray Gun Revival, Dunesteef Audio Magazine, Every Photo Tells and Quantum Muse to name a few. Mr Tobias has amassed a considerable body of work spanning several genres including science fiction, crime fiction, poetry and children's books. He draws on his varied life experiences for the source of his ideas. His writing style reflects his positive outlook on life. His stories are filled with good humour written in a down to earth style that appeals to a wide range of readers.
INDIA
PUBLISHED BY BLOOMSBURY
Raj Kanwar has been a journalist, public relations/advertising professional and a businessman at different stages in his eventful career-span of 65 years. He had voluntarily retired in 2000 as the chairman of SK Oilfield Equipment Co Pvt Ltd, a family-owned business, to return to his first love of reading and writing.
His columns in local dailies, Garhwal Post and The Himachal
Times were hugely popular. He has also did freelance writing for some leading
dailies such like The Hindu, Sunday Midday, Hindustan Times, The Times of India
and magazines like The WEEK, Harmony Celebrate Age, Indian Military Review et
al.
Kanwar had cut his teeth in journalism right in his college days
when he launched The ACADEMIC, a fortnightly magazine for students. Thereafter,
he started a newsweekly VANGUARD. Simultaneously, he also worked as the Dehra
Dun stringer for well known newspapers such as The Statesman, The Tribune and
The Indian Express. Later, he also did a stint in Delhi as a reporter on the
staff of the Indian Express.
In his career earlier, he was editor in the Directorate of
Public Relations and Tourism, Himachal Pradesh and the first public relations
officer of Oil & Natural Gas Commission.
He has just completed a book on the early history of Oil &
Natural Gas Corporation Ltd. His next book will be on Dehra Dun and its
multifaceted ambiance.
He lives in Dehra Dun with his wife Amber of 53 years. Two of
his three children live in the USA. The third is the head honcho of the
family-owned company.
INDIA
PUBLISHED BY FINGERPRINT
J. Rajasekharan Nair is a journalist-turned-psychologist and the winner of the K.K. Birla Foundation Fellowship in Journalism (1992), for his study on the Impact of Forest Management on Tribals in Kerala. He holds a Masters degree in Communication and Journalism, University of Kerala (1987), and has served as the programme officer of House of Soviet Culture, Trivandrum (1987-91), Kerala correspondent of Magna Group of Magazines (1994-2008), and as the chairman of an NGO that worked among the sex workers, LGBT, HIV positives, and mentally ill, for eight years. He now serves as a counselor at Thrani Counselling Centre, focussing on family problems, relationship issues, and sexuality. His previous works include Spies from Space: the ISRO Frame-up (Konark, 1998), an investigative work which exposed the sensational spy scandal of 1994 as a lie planted by the CIA using moles in the IB for commercial purpose. All Lies, says Krishna is his first novel.
INDIA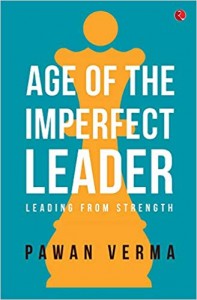 PUBLISHED BY RUPA
 Pawan Verma is an Author, Thought Leader, Professional Speaker and M anagement Consultantfrom India's financial services sector. His experience in the corporate world spans over thirty-fiveyears and includes leadership roles like the Chief Operating Officer of an Indo-Japanese start-upventure, Star Union Dai-ichi Life Insurance and the Group CEO of the KnowSys Group of Companies.
INDIA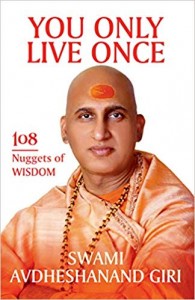 PUBLISHED BY WESTLAND
Swami Avdheshanand Giri is Acharya Mahamandaleshwar of the Juna Akhara. He is a guru to thousands and an inspiration to millions. He has initiated more than a hundred thousand sannyasis and transformed innumerable lives with his social activities. Swamiji has faith and respect for all religions. He has a firm belief that all the religions of the world convey the same message of love, peace and brotherhood. However, the ways and means for achieving God may be different due to diverse climatic, cultural, ethnic, regional factors and compulsions; but the ultimate goal is that of God-realisation. He heads the Prabhu Prem Ashram in Haryana and the Samanvaya Seva Trust in Haridwar. Having written extensively on various aspects of Indian spiritual philosophy, he was awarded an honorary Doctorate of Literature (D. Litt.) by Vikram University in India in 2008.
INDIA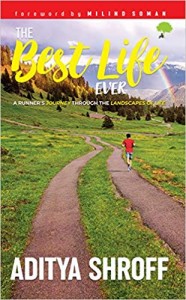 PUBLISHED BY TREESHADE
Aditya Shroff holds a bachelor's degree in Engineering from the University of Mumbai. After passing college with a distinction, he gave up a prospective career in the corporate world and made a life changing decision to move back to a simple, minimalistic farm life, follow his passions—running and writing, and focus on— what he calls— the finer things in life. Shroff spent most of his formative years on his parents' farm in the countryside, running around the never-ending fields "chasing goats and feasting on fresh farm-fruits". This greatly influences his style of writing, which often drifts from the narrow bougainvillea-flanked trails, and over beautifully nostalgic reminiscences. Shroff's stories have also appeared at an international level, featuring in inspirational magazines
INDIA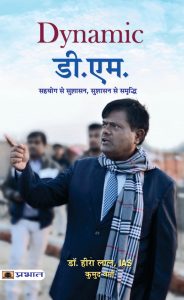 PUBLISHED BY PRABHAT PRAKASHAN
Dr Heera Lal, an
IAS officer having rich experience of 26 years as a civil servant, is currently
posted as Additional Mission Director, National Health Mission, Uttar Pradesh and
Additional Project Director in UP State Aids Control Society. He has served in
various departments in different capacities
INDIA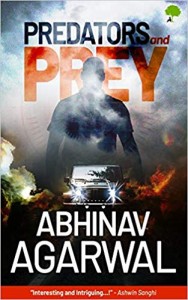 PUBLISHED BY TREESHADE
Abhinav is a columnist, photographer, software professional, Hindi music addict, reader and reviewer, and curator of the Indic Book Club. Abhinav's writings have been published in DNA, Pioneer, Swarajya, LinkedIn, OpIndia, Medium, and elsewhere. He has worked at technology companies in India, the United States, and Canada. He holds a bachelor's degree in Computer Engineering from Mumbai University and is a post-graduate from the Indian Institute of Management, Bangalore. He lives in Bangalore with his wife and two daughters.
UAE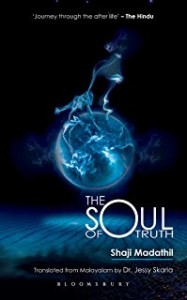 SHAJI MADATHIL ( Published by BLOOMSBURY)
Senior software engineer at Qatar Airways, Shaji holds Masters Degrees in Commerce, History, Business Management, and Computer Science. He is the son of Madathil M Narayanan and N K Bhargavi, and the nephew of renowned artist M V Devan. Shaji is married to Sandhya Vijayan and they have a son, Akash.
The Soul of Truth is the
English translation of Shaji's debut Malayalam novel, "Pathirapaatille
Thennilapakshikal". The Malayalam book was cited in the LIMCA Book of
Records for the first 3D cover in Indian fiction. The book was well received
and Shaji donated the entirety of his royalties from the book sales for the
treatment of cancer patients.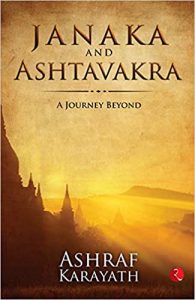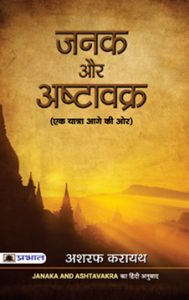 PUBLISHED BY RUPA & PRABHAT PRAKASHAN
Ashraf Karayath , Ashraf Karayath was born in Nadapuram, a village in Kerala, India. After finishing his MA in English Literature in 1991, he migrated to Dubai. He has 25 years of business experience coupled with a background in Management philosophy. Despite his professional preoccupations, he never lost his interest in literature and spirituality. This sparked an exploration of the timeless knowledge of ancient Indian culture, bringing forth his passion for writing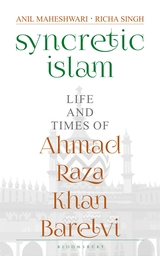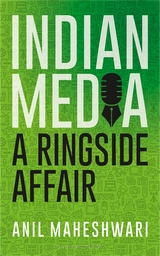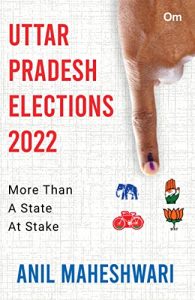 ANIL MAHESHWARI ( PUBLISHED BY BLOOMSBURY) and OM
 (Former)
Special Correspondent, Hindustan Times: Editor: theindianrepublic.com
Experience: 30 years in print media. For 23 years with the Hindustan
Times. Served this newspaper as its staff correspondent at Meerut for western
Uttar Pradesh and Lucknow; Senior Correspondent at Chandigarh for Haryana and
Punjab; Principal Correspondent at Srinagar, Jammu, Jaipur and the Local
Reporting Unit at New Delhi. From September 1995 as a Special Correspondent in
the Economy & Business section; From September 1977 at Siliguri (W. Bengal)
to cover north districts of West Bengal, Sikkim and Bhutan (a neighbouring
country); From May 2000  to March 2006 at Bareilly in Uttar Pradesh.
Books: During the last Nineteen years, six books:
"Crescent over Kashmir: Politics of Mullaism; "Moon still Shines: An
environmental Issue"; "Right to Information: A No-win
situation"; Agrarian Structure in British India (Edited) and "The
Buddha Cries!: Karmapa Conundrum" and "Aligarh Muslim University:
Perfect Past, Precarious Present".
 Guest
Faculty at the Indian Institute of Mass Communication, Indira Gandhi National
Forest Academy at Dehra Dun and Dr. BR Ambedkar U.P. Police Academy at
Moradabad, National Law University Orissa at Cuttack, NALSAR University of Law,
Hyderabad, V.B. Singh Purvanchal University, Jaunpur (U.P.) and National Institute
of Social Communications, Research & Training (NISCORT) in NCR.  Anil Maheshwari served for about five decades
in journalism and retired from the Hindustan Times as a
Special Correspondent.
Vipul Maheshwari is a prominent advocate in the Supreme Court and was an
Additional Advocate General of Haryana.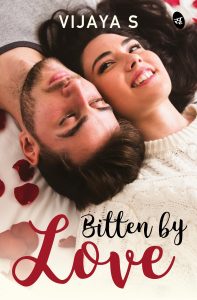 PUBLISHED BY SRISHTI
Vijaya Sandireddy holds a Bachelor's degree in computer science from BMSCE, Bangalore. She is currently working as a Technology Lead with Infosys in Bangalore. Her father's job in police services enabled her to spend her childhood in the huge campuses, with hundreds of other such families. Being witness to those life stories, she mastered the art of storytelling. She has been writing since college days, penning down her experiences in the form of poems and short stories.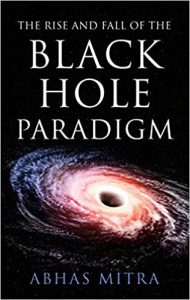 PUBLISHED BY PAN MACMILLAN
ABHAS MITRA is a member of the International Astronomical Union, and a former full member of the American Astronomical Society. He headed the Theoretical Astrophysics Section of the Bhabha Atomic Research Centre, Mumbai from 2005 to 2015. In 1989, he won the First Prize at the Young Physicists Colloquium organized by the Indian Physical Society. He has authored, mostly single-handedly, more than 100 research papers and articles on a wide array of topics ranging from High Energy Astrophysics to General Relativity to Cosmology. He has delivered nine TEDx talks and has been invited as chief guest or speaker to many Techno Management festivals of several Indian Institutes of Technology, National Institutes of Technology and Birla Institutes of Technology.
Times of India (Kolkata) described him as one of the 'Trailblazers' in its year-end annual survey in 2015 and that same year the lifestyle magazine The Label declared him the sixth among the most-talked-about Indian men.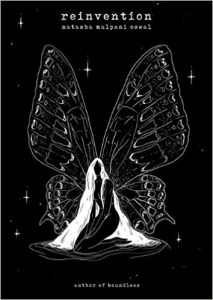 PUBLISHED BY BLOOMSBURY
Natasha Malpani Oswal runs Boundless Media, a creative house that makes bold stories for a changing India. She is also a creative producer and podcast host.
She holds Masters degrees from Oxford and Cambridge, and an MBA from Stanford. Natasha previously ran Dice Media. Before this, she was an Investment Director at a $1 billion impact investing fund in London, and worked in cancer research.
Natasha writes for Hackernoon, The Lit Up and The Startup. This is her second book of poetry. You can find her on Instagram at @natashamalpanioswal.
PUBLISHED BY BLOOMSBURY
Roshni Rajaram is a Delhi based author. She regularly writes for national and regional newspapers and magazines on varied subjects. She is a passion-driven professional with over 10 years of rich and diverse experience in Corporate Communication, Brand Management and Content Creation. She is multi-faceted, a trained boxer, a classical dancer and an avid traveller. Roshni holds a management degree from IIM Indore and is a CELTA (Cambridge University) certified language trainer.
In her professional stint, Roshni has worked with top multinationals, reputed media houses and has consulted Ministry of Agriculture (Government of India) in various capacities. In 2020, she started heading the Marketing and Communications department for a corporate and is also contributing as the National Editor for a monthly magazine featuring the life and issues of people living near international borders.
A corporate trainer and motivational speaker, she has done extensive study and research in the Thar Desert region of India and considered as an authority on women related issues. She is a guest at many eminent public platforms and universities of repute.
Her first published work as a co-author is The Vulture's Feast- Stories of Storytellers, that highlights the darker side of journalism. She was invited as a distinguished speaker at the 2019 "Talk Journalism"- a reputed global summit on journalism.
Roshni is also the national brand ambassador for 'Roshni Helpline'- a social campaign for women welfare. Originally from Sikar district of Rajasthan, she loves donning the role as cultural ambassador to represent the beautiful State of Rajasthan.
UPCOMING BOOKS OF AUTHORS :
Rashmi Ail Uchil, started her career as a film journalist at Magna
Publications. She has since then been writing for various publications and
portals – TOI, Darmilla publications and rediff.com to name a few. Apart from
writing, her first love, she has made a career in corporate training and
content development since the last 12 years. A to Z of parenting is her labour
of love which she hopes to share will millions of mothers across the globe. If
the book comes in handy while you traverse the sometimes rocky, sometimes
smooth journey of motherhood, her job will be done.
Dr A Rajagopal Kamath is a researcher and popular science writer with around 30 books published in English and Malayalam languages. These include popular science books on topics like Cosmology, Astrophysics, Astronomy, Oceanography, Seismology, Meteorology, Space exploration etc. He also also published two dictionaries. Physics dictionary(English English Malayalam) and Dictionary of medical terms. All his books are published by reputed publishing houses like DC books (18 titles), Mathrubhumi books(3 titles) Kerala State literature institute (2 titles) and others( 6 titles). He regularly contributes to Manorama year book Malayalam version. He also contributes to Deccan chronicle and several other dailies. His pop-sci articles are published in almost all leading magazines in Kerala ans has a wide readership. He is a resource person in science for almost all Malayalam and some national level TV channels and All India Radio He translated ' A general introduction to psychoanalysis ' by Sigmund Freud and ancient epics Gilgamesh and Beowulf into Malayalam. He is a PhD from the University of Kerala and holds a PG diploma in journalism.
Dr Anjali Malpani is a pioneer in the field of reproductive medicine. She is the founder-director  of Malpani Infertility Clinic ,which provides state-of-the-art IVF treatment. Her clinic offers all the newest reproductive techniques, including IVF, ICSI,laser assisted hatching, embryo freezing, egg vitrification, egg donation, PGD
, surrogacy , embryo biopsy, and blastocyst transfer and treats infertile couples from all over the world.  More than   15000 babies have been born as a result of her treatment
Dr. Himanshu Asnani is a faculty in the School of Technology and Computer Science at the Tata Institute of Fundamental Research, Mumbai. He also holds an affiliate appointment in the Electrical and Computer Engineering Department at University of Washington,Seattle. His research interests include information theory and artificial intelligence. He was awarded the prestigious 2014 Marconi Society Paul Baran Young Scholar Award. His career path has meandered through American corporate, entrepreneurial, and academic sectors. He completed his M.S. and
Ph.D. from Stanford University as a Stanford Graduate Fellow, and finished his
B. Tech. from IIT Bombay. A connoisseur of literature, linguistics, and classical music, Himanshu actively researches in the areas of philosophy, social psychology,
and medieval history. 
Samragngi Roy , is an active member of Jadavpur University's Literary Club and is working as a content writer with Avid Miner, founded by actor Ashish Vidyarthi. Presently, she is working on a screenplay for a major Bollywood feature film. She is well known for being the major source in bringing out the biography of her extremely renowned grandfather.
Mario Sequeira is an internationally renowned author, speaker and soulful teacher who works a lot in the field of self-development. He discovered a widespread need for the principles of self-discovery and personal growth, and sought to bring these ideas to a wider audience.
Mario comes from a renowned family of industrialists, and
at present heads a Wine and Spirits manufacturing firm while also being a
senior director in the family's well known hospitality company owning hotels
and estates. Mario wishes to give back to YOU his idea of success which is a
simple doctrine that has always worked for mankind.
Dr. Lingaraj Nath is a writer of nonfiction, medical articles, newspaper columns on health issues. He is besides working as consultant cardiologist, as director of a cardiac centre. He has practiced in Delhi, Visakhapatnam and Bhubaneswar. He has interest in creative writing and scriptwriting besides writing general non-fiction articles. His first book, "A Gift of Heart" regarding the inspiring true stories about heart doctors, patients and surgeries is a nonfiction published in January 2021 and available on amazon prime, a bestseller in its category of books on cardiology, heart health and medical history.