Latest News & Updates From WordFamous
Founder and CEO of WordFamous Dipti Patel moderating a book session at Pune International Literature Festival 2018.
---
Dipti Patel at the launch of our author Aditya Shroff's book "Best Life Ever" at Title Waves Bandra.
---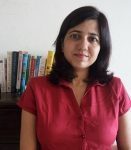 Our founder Dipti Patel in conversation with All About Publishing Magazine.
---
Read founder and CEO of WordFamous Dipti Patel's interview in Open Road Review about how to get published and how literary agents can help.
---
Read founder and CEO of WordFamous Dipti Patel's interview in The Policy Times.
---
Click to see a video of our CEO and co-founder Dipti Patel's speech at the inauguration of Mr. V.S. Rao's book 'Navgrah Purana.' .
---
Our CEO Dipti Patel at the launch of "Traditional diets for pregnancy and motherhood" at ABP coke studio.
---
Tavleen Singh in conversation with our author Alpesh Patel on the topic 'Chalta Hai in India'. Here is the unedited interview: https://www.youtube.com/watch?v=2HAaTokDglg …
---
Click to see WordFamous author Alpesh Patel in a panel discussion.
---
It gives us great pleasure to see our author feature in the 5 best books to read in summer by De Mode Magazine. These are the best moments we wait for after the book is out and a feeling of pride to represent such amazing authors. This is that moment.
---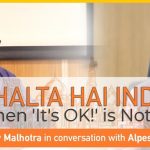 Listen to this very interesting conversation between Rajivji and Alpesh Patel, our author. This is sure to shake you. Are we even aware of this Chalta Hai attitude and its consequences? Are we having Chalta hai in listening this too ?..Its time we take this seriously..listen why
---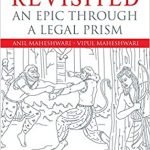 Proud to announce new book on Ramayana through the legal prism of the IPC by Anil Maheshwari and Vivek Maheshwari. Each chapter has prosecution version, cites relevant provisions from the IPC, deposition of witnesses, and the defense argument. Order here.
---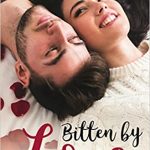 The journey of manuscript ends. The journey of Abhi – Anu begins. Enjoy the rains along with this extremely sweet tale of romance. Bitten by Love : You will enjoy every bit. Very beautifully written by our author Vijaya Sandireddy. Pre-order now. Amazon: http://srishti.pub/bittenlove

---
बिज़नेस का सपना पूरा करने के लिए और उसमे सफलता पाने के लिए आपको सिर्फ एक बार यह किताब पढ़नी चाहिए. आपके दोस्त की तरह काम आयेगी. Buy from here.
---
What a superb review for our lovely author Abhinav. The reviews are pouring in as the thriller is loved by the readers. Find out why…
---
Another great review for our author Abhinav Agarwal's 'Predator and Prey'
---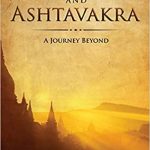 With immense pride we announce our next well researched book on Janaka by our dear author Ashraf.