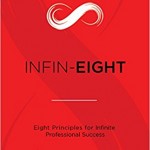 Prajeet Budhale, India: Prajeet Budhale is a certified coach from the International Coaching Federation (ACC ICF) with twenty-two years' experience in leadership, sales, sales management, customer service, operations and consulting. He has a post-graduate certification from XLRI and a Masters in Psychology.
Prajeet has worked with over 150 national and international organizations and 40, 000 professionals from more than 20 countries, using his consulting, coaching and training experience to help them enhance profits and productivity. He runs a successful enterprise that specializes in bringing ROI (Return on Investments) through Consulting and Training.
Infin – Eight is the result of his research and work to define denominators which bring professional success. It encompasses his learning and insights from working with innumerable professionals with varied backgrounds from different business sectors.
---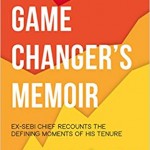 Ghyanendra Nath Bajpai, India: Ghyanendra Nath Bajpai, a distinguished leader in Indian business was the chairman of the Securities and Exchange Board of India (SEBI). Earlier, he was the chairman of the Life Insurance Corporation of India (LIC). Bajpai is known for his visionary leadership. He has served as a non-executive chairman and a director on corporate boards in India and other countries, received awards for contribution to business and authored several books. He has written four popular books: The Securities Market, Marketing of Insurances, How to Become a Super Successful Salesman and The Essential Book of Corporate Governance. He received a number of awards, most notably the Outstanding Contribution to the Development of Finance Award from the prime minister of India and the W.G. Chirmule Puraskar, 2014 for commendable contribution in the fields of insurance and regulation of the stock market.
---
Pankaj Goyal, USA: Pankaj Goyal grew up in a typical Indian middle-class family in Rajasthan. In a family of government employees, he was taught the standard script to build your career: "Work hard on academics and get the highest scores". And that's the path he took. While he got his Bachelors in Computer Science from IIT Kanpur and an MBA from IIM Bangalore, there was always an itch . . . an itch to start a business. He started his company in 2008 and ran it for three years. His experience was bittersweet. The business generated good cash but failed to grow. He then took a break, moved to the USA and joined McKinsey and Company. Ever since he has worked across the world in the technology industry. His work is now focused on applying Artificial Intelligence for the benefit of companies. He continues to be involved in the world of entrepreneurship as an angel investor and as an advisor to startups in the Silicon Valley and India.
---
Edmund Jonah, Isreal: Edmund Jonah was born in Calcutta (now Kolkata), India, the second of the two sons of parents of Iraqi Jewish origin, and his early memories are of his mother reading stories to him and his brother. He has always loved writing and won every prize for English composition and Literature in school. He moved to England at age 22. Ten years later, he immigrated to Israel with his wife and 7-month old daughter. He had two sons in Israel. After the 1973 war, he deliberately did not take a job until he finished the book. That took 6 months. Since then, he has honed this book down from 183,000 words to 105,000. He is now retired but he keeps up with his writing. He has sold stories and essays on the internet and all over the world, U.K., USA, India, New Zealand, Canada, where the Horizon magazine published about 20 stories of his, one even twice. He has appeared in anthologies in the USA and Israel (two).
---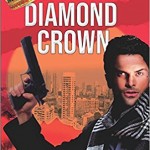 V.S. Rao, India: V.S. Rao is a celebrated, multifaceted Telegu author, playwright, translator and scriptwriter. Mr. Rao has 84 titles to his credit, including short stories, novels, children's books, and plays. His writing spans an astounding variety of genres, from crime and detective fiction to thrillers, drama, mythology, philosophy, and lyrics for devotional albums. In his largely women-centric writing, Mr. Rao passionately highlights women's issues. He is the recipient of numerous literary honors and Awards.
---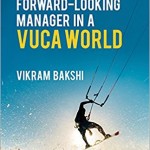 Lt Col. Vikram Bakshi (Retd), India: Lt Col. Vikram Bakshi (Retd) is a freelance writer, blogger, and a certi­fied trainer on best practices in the corporate world. He has been involved in training, development, and coaching, besides managing large projects. He is an army veteran with 21 years of service in the Indian Army. An alumnus of the National Defence Academy and a post-graduate in mechanical engineering, Lt Col. Bakshi has also successfully completed courses in project management and ERP Oracle. He was a part of some innovative projects in automotive technology, especially in armored tanks, when he was in the army. He took premature retirement in 2010 to join the corporate project industry. He led a team during the green­eld projects to set up two state-of-the-art manufacturing plants. Subsequently, he was also involved in the upgradation of a brown ­field assembly plant where he implemented Lean Six Sigma in SCM processes. His current assignment is streamlining material management at the EPC site of power and solar plants. His work philosophy is forward thinking, inspired planning and relentless execution. He is a lean management and change management specialist. He lectures on leadership, project management, SCM and Lean Six Sigma. He is a Six Sigma Black Belt and NDT Level 2 inspector. He has inspired audiences with his talks on disruptive methods and game-changing ideas and tools.
---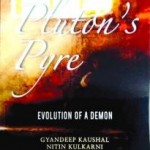 Dr. Nitin Kulkarni, India: Dr. Nitin Kulkarni is presently Principal Secretary to the Department of Agriculture and Animal Husbandry, Cooperative Dept. in Jharkhand and Vice-Chancellor Birsa Agriculture University. With almost 20 years of experience as Executive, he has also held the office of Principal Secretary to the Governor of Jharkhand among other coveted offices. He has worked as Deputy-Commissioner in a number of districts in Bihar and Jharkhand and as Commissioner of North Chotanagpur Division, Hazaribag.
---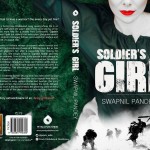 Swapnil Pandey, India: I did my masters from prestigious BIT Mesra (the same from where Karan Bajaj is) and then I worked with MNCs Wipro and HDFC. I also worked as lecturer in Lovely Professional University before settling as a teacher in Army Public School. Seriously? Nobody can epitomize the crucifixion of fluctuating careers as I did! But all for the love of the nation! Haha, Actually I married an army officer as soon as I joined my first job and so could not settle into one place which is inversely proportional to holding onto a job. Though living, breathing and walking among the bravest of men is all worth it! So now I totally enjoy all those AWWA meets, counseling families, attending seminars, totally dancing, singing and emceeing during all those endless events throughout the year. Also working for the rehabilitation of ex-terrorists and sometimes crossing an entire mountain to teach few kids down the valley near border gives me more humility.  So anyway I think that either way butt slogging corporate life wouldn't have given me this much high! And just don't assume it yet that I speak 'Army' only.
---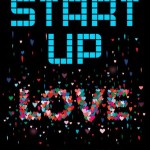 Thomas Jacob, India: Thomas Jacob is a writer and filmmaker. His experimental films and videos have been screened at festivals worldwide, including Berlinale and Sundance.
---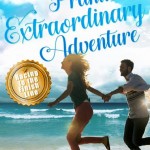 Anusha Vishnampet, India: Anusha Vishnampet is the author of 'A Prearranged Love Story.'
---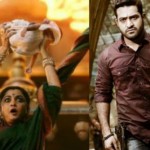 Vakkantham Vamsi, India: Vakkantham Vamsi is the most sought after writer in the Telugu film industry with many blockbusters to his credit.
Vamsi made his Tollywood debut in 2002 with the film Kalusukovalani. He cemented his place as a screenwriter in the Telugu film industry with Ashok, starring Jr. NTR and went on to scale the heights of fame in 2009 with Kick. Kick, a mega-hit in South India, was remade in Tamil, Kannada and Hindi. The Hindi version starred Salman Khan and Jacqueline.
Vamsi has garnered much appreciation from audiences for his films' strong protagonists and his richly detailed, sensitive portrayal of his characters. Be it, Oosaravelli, a saga of romance and vengeance, or Yevadu, a science-fiction thriller, or block buster Race Gurram, Vamsi's stories bring to life vibrant characters whose personas and conflicts set the silver screen on fire.
Vamsi's 2015 film, Temper, was a smash hit. The enthusiastic audience response made it Jr. NTR's highest grossing opener. The film is being remade in Tamil and Hindi, helmed by leading directors.
Vamsi's powerful, character-driven screenplays have earned him global recognition and established his credentials as a master story writer.
---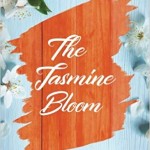 Rajat Narula, USA: Rajat Narula is a lead financial management specialist at The World Bank. He has published several poems and articles and won the Fairfax District award in the USA for his poetry. He has
worked and lived in India, Indonesia, and the USA.
---
Deepak Arora, India: Author Deepak Arora is an advertising & electronic media professional based in New Delhi, India. Having a passion for narrating stories especially for children, he forayed into writing for animation films. "Wild World" was initially conceived as a screenplay for animation film and was sent to various international and national screenwriting competitions. Due to its story & content, it achieved various awards and accolades the world over. It was the winner of ATLANTIS Award at Moondance Film Festival, 2014. It was also the winner of Best Screenplay Jury in 5th Dada Saheb Phalke International Film Festival-2015 held in New Delhi. Wild World also received a place amongst top ten Official Selections of International Family Film Festival, 2014. Its television pilot version was the finalist of Cinema City International Awards, 2008.
---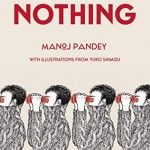 Manoj Pandey, India: Manoj Pandey is a writer/illustrator who divides his time between Darjeeling and Delhi. His works have appeared in Creative Review, The Huffington Post, University of Oklahoma's literary journal, World Literature Today, and Twitter blog, among others, and has been exhibited in Tate Collective and other places. In 2014, he was named as one of the '200 Best Illustrators in the world' by Lurzer's Archive. His book of short fiction featuring Salman Rushdie, Margaret Atwood, Shashi Tharoor, and other internationally acclaimed authors was recently published by HarperCollins India.
---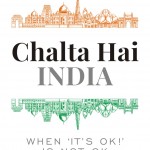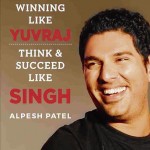 Alpesh Patel, India: Alpesh Patel, 43, is a published author, a consultant, and a mentor to start-ups with over 20 years of corporate experience.  Alpesh has rich experience as a management consultant with Big Four firms like Deloitte, KPMG, and EY. As a consultant, he guided corporate & government on projects related to strategy, business planning, new venture set-up, mergers & acquisitions and business valuation. He has expertise in Financial services industry including Banking, Insurance, Financial Inclusion, Micro-Finance, Broking and Wealth Management. Alpesh was instrumental in setting up at least three new insurance companies in India, was part of founding team at Airtel Payments Bank and led large transformation projects like the power sector unbundling in Andhra Pradesh, Madhya Pradesh and Gujarat. He was one of the co-applicants to the Reserve Bank of India (RBI) for setting up a payment bank in India. He was also part of the team that set up India's first integrated steel plant at Ispat Industries in the year 1995.
Alpesh is currently the CEO of rSutra Analytics & Consulting Pvt Ltd. which focuses on Artificial Intelligence (AI) and Machine Learning solutions for leading companies in India.
Alpesh is a great public speaker, has published several papers and articles in leading newspapers and magazines and is a published author. His first book, a science fiction titled 'Future of the Past', was published in 2008 and his second book titled "Is India a Chalta hai nation?" is due for release this year. He is based in Mumbai and has widely traveled within India and abroad including regions like America, Europe, China, and SouthEast Asia.
Alpesh is an Electrical Engineer (in 1994 from NIT, Rourkela) and an MBA (in 2000 from SPJIMR, Mumbai).
---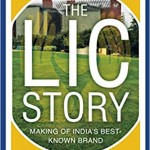 Kamalji Sahay, India: Kamalji Sahay is a renowned business leader in the life insurance industry. He has been the founder, Managing Director, and CEO of Star Union Dai-ichi Life Insurance, a joint venture of Bank of India, Union Bank of India and Dai-ichi Life of Japan. He is also an author, a prolific speaker and a leading columnist with The Financial Express. His views are published monthly in the column 'Embedded Value,' The Financial Express. His first book, Contemporary Essays on Life Insurance, was published in 2014.
He served the Life Insurance Corporation of India for more than thirty years. Sahay's views on life insurance industry in India are widely read and followed by a number of policymakers and professionals in the area.
---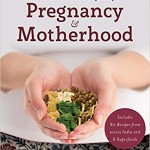 Sonal Chowdhary, India: Sonal Chowdhary is a holistic nutrition consultant with specialization in weight management, sports, and clinical nutrition. She is also an exercise physiologist from the American College of Sports Medicine. She is an MBA but chose a career in food and nutrition after the birth of her two kids because she realized how food is of utmost importance for sustaining good health and growth for her young family. A big foodie by nature, she loves to try out different cuisines and also cook and explore new places. Cooking and traveling are also good stress busters for her. She opines that being physically fit helps one to be mentally fit as well.  Providing the skills and tools for achieving a healthy lifestyle through diet and exercise is her forte.
---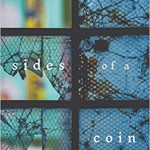 Captain Jay Joshi, India: Captain Jay Joshi is a serving officer in the Indian Army. He graduated from NDA, Pune and is currently part of the infantry regiment. The author commits his royalties to Sahaj Foundation.
---
Harris Tobias, USA: Harris Tobias lives and writes in Charlottesville, Virginia. He is the author of two novels and dozens of short stories. His fiction has appeared in Ray Gun Revival, Dunesteef Audio Magazine, Every Photo Tells and Quantum Muse to name a few. Mr. Tobias has amassed a considerable body of work spanning several genres including science fiction, crime fiction, poetry and children's books. He draws on his varied life experiences for the source of his ideas. His writing style reflects his positive outlook on life. His stories are filled with good humor written in a down to earth style that appeals to a wide range of readers.
---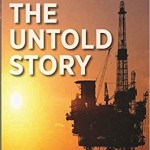 Raj Kanwar, India: Raj Kanwar has been a journalist, public relations/advertising professional and a businessman at different stages in his eventful career-span of 65 years. He had voluntarily retired in 2000 as the chairman of SK Oilfield Equipment Co Pvt Ltd, a family-owned business, to return to his first love of reading and writing.
His columns in local dailies, Garhwal Post and The Himachal Times were hugely popular. He has also done freelance writing for some leading dailies such like The Hindu, Sunday Midday, Hindustan Times, The Times of India and magazines like The WEEK, Harmony, Celebrate, Age, Indian Military Review, et. al.
Kanwar had cut his teeth in journalism right in his college days when he launched The ACADEMIC, a fortnightly magazine for students. Thereafter, he started a newsweekly VANGUARD. Simultaneously, he also worked as the Dehra Dun stringer for well-known newspapers such as The Statesman, The Tribune and The Indian Express. Later, he also did a stint in Delhi as a reporter on the staff of the Indian Express.
In his career earlier, he was editor in the Directorate of Public Relations and Tourism, Himachal Pradesh and the first public relations officer of Oil & Natural Gas Commission.
He has just completed a book on the early history of Oil & Natural Gas Corporation Ltd. His next book will be on Dehra Dun and its multifaceted ambiance.
He lives in Dehra Dun with his wife Amber of 53 years. Two of his three children live in the USA. The third is the head honcho of the family-owned company.
---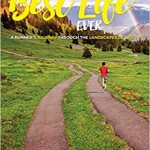 Aditya Shroff, India: Born in Mumbai (then Bombay), Aditya Shroff grew up with his parents in their native village, Pardi– a small coastal town on the western coastline of India. He spent most of his formative years on his parents' farm, running around the never-ending fields "chasing goats, playing with the cows, and feasting on fresh farm fruits". As a child, Shroff was— as he himself puts it— raised on coconut water, the summer breeze, and lots of countryside sunshine. The fact that he was surrounded by bountiful nature of the countryside greatly influences his style of writing, which often drifts from the narrow bougainvillea-flanked trails across farmlands, and over beautifully nostalgic reminiscences from his younger days.
After schooling, Shroff moved back to Mumbai for further education. He holds a Bachelor's degree in Engineering from the University of Mumbai. He gave up a prospective career in the corporate world with Engineering giant Siemens and subsequently with a Germany based foundry, and made a life-changing decision to move back to a simple, minimalistic farm life, follow his passions, and focus on— what he calls— the soul-stirring finer things in life which include writing, long distance running, and traveling— all in search of eternal happiness, peace and freedom.
Shroff's writing recently rose to fame across social media when one of his blog articles was picked up by Singapore based media group Eleven Asia to be published in their April 2018 issue.  (Read the article here- https://elevenasia.com/energise-thelittlethings-copy/)
Shroff showed a spark for writing right from his school days. After experimenting with various genres and writing forms, his writing career took off in 2015, when one of his short stories written for Times of India's Write India campaign was ranked among the top-ten stories at a national level, and he hasn't looked back since. He claims to find his inspiration from nature, running through nature, traveling to undiscovered places through nature, and from the spiritual environment that he, as a child, grew up in.
When he isn't writing, Shroff spends his time— most early mornings— training for national level road races. He currently runs distances ranging from 5 kilometers to 42 kilometers at various marathon races across India. He has been an active runner— and a fast one at that— finishing on the podium for several of the races, and finding himself on the cover page of a magazine issue published by a leading Mumbai based running group. He also practices Yoga and meditation for "inner engineering".
Shroff is an avid reader and a blogger. He blogs about his experiences as The 5 a.m. Guy (find him here- www.the5amguy.com). He keeps his Instagram feed (www.instagram.com/the5amguy/) and Facebook fan page (www.facebook.com/the5amguy/) filled with colourful glimpses from his minimalistic farm living and hopes to inspire people to live a healthy, happy, fulfilling life- not just physically, but mentally, emotionally as well as spiritually.
---
UPCOMING WORDFAMOUS AUTHORS:
Rashmi Ail Uchil, started her career as a film journalist at Magna Publications. She has since then been writing for various publications and portals – TOI, Darmilla publications and rediff.com to name a few. Apart from writing, her first love, she has made a career in corporate training and content development since the last 12 years. A to Z of parenting is her labour of love which she hopes to share will millions of mothers across the globe. If the book comes in handy while you traverse the sometimes rocky, sometimes smooth journey of motherhood, her job will be done.
Rajasekharan Nair, a Journalist-turned- Psychologist and winner of K.K. Birla Foundation Fellowship in Journalism, a prestigious award in India. I am 59 years old, settled in Trivandrum, Kerala.
Pawan Verma happens to be a top management executive from India's life insurance sector, presently working as the Group CEO of the KnowSys Group of Companies, dealing in e-commerce and print media. In his previous assignment, he worked as the Chief Operating Officer of an Indo-Japanese Company, Star Union Dai-ichi Life Insurance. During his 35 years' experience, he has worked for large corporates like LIC of India, Reliance Group of Industries and Reliance ADA Group and managed cross-functional disciplines at top / senior management levels. He has also led four green field start-ups in leadership positions and served on the Boards of some of the successful companies.
Ashraf Karayath , born and brought up in India, I did my masters in English Literature. I have been an expatriate living and running a software business in Dubai for the last 22 years, and I have experienced struggles and tough times in business, but my spiritual faith helped me take control of them and keep myself calm and poised.
I was a born in a Muslim family in south India, but I was always a seeker who went beyond the constraints of my religion, and as part of my search I read many philosophical books and attended many spiritual groups. I attended Art of Living course, which later led me to Avatar (by Harry Palmer) course, which was actually a rebirth for me. I also had a chance to attend Ravi Shankar's Ashtavakra video lessons in Dubai. I was very surprised when I read more about Ashtavakra Gita, because I found it very deep and it answers many absolute questions. Existentialism was a favourite subject of mine, but what I found in Ashtavakra's lessons were more advanced and positive than what Sartre or other thinkers told during the beginning of 20th century. I was always convinced about the influence of subjectivity in our life, and how a world evolves out of our consciousness.
ANIL MAHESHWARI
(Former) Special Correspondent, Hindustan Times: Editor: theindianrepublic.com
Experience: 30 years in print media. For 23 years with the Hindustan Times. Served this newspaper as its staff correspondent at Meerut for western Uttar Pradesh and Lucknow; Senior Correspondent at Chandigarh for Haryana and Punjab; Principal Correspondent at Srinagar, Jammu, Jaipur and the Local Reporting Unit at New Delhi. From September 1995 as a Special Correspondent in the Economy & Business section; From September 1977 at Siliguri (W. Bengal) to cover north districts of West Bengal, Sikkim and Bhutan (a neighbouring country); From May 2000  to March 2006 at Bareilly in Uttar Pradesh.
Books: During the last Nineteen years, six books: "Crescent over Kashmir: Politics of Mullaism; "Moon still Shines: An environmental Issue"; "Right to Information: A No-win situation"; Agrarian Structure in British India (Edited) and "The Buddha Cries!: Karmapa Conundrum" and "Aligarh Muslim University: Perfect Past, Precarious Present".
Guest Faculty at the Indian Institute of Mass Communication, Indira Gandhi National Forest Academy at Dehra Dun and Dr. BR Ambedkar U.P. Police Academy at Moradabad, National Law University Orissa at Cuttack, NALSAR University of Law, Hyderabad, V.B. Singh Purvanchal University, Jaunpur (U.P.) and National Institute of Social Communications, Research & Training (NISCORT) in NCR.